Our Blog - A look into our world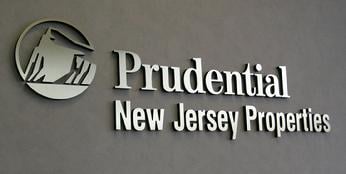 Lobby signs are crucial for any business where the customers come to you. Lobby signs are the first thing that greets a potential customer. A good sign can speak volumes about your business and increase foot traffic whereas a poorly designed sign can lead to a bad first impression, one that may cost you that client's business.

There are many tips on having a good lobby sign. For starters, the coloring for the sign needs to represent your brand image as well as separate you from your competition. You'll want something that stands out but also integrates your brand logo well. The size of the lettering and of the actual sign is also pivotal components. This means you'll want lettering large enough to read and a sign that fits your space appropriately. The style of the lettering is also crucial, as you want to be able to make sure customers are able to read your sign from a good distance.

Location is another essential component. You want your sign to be visible from a distance, that way customers can find your business. Having a sign in a poor location makes it hard for customers to find you and this in turn can turn them away from your business.

The condition of your lobby sign is another key area. If the lettering is cracked or the colors have faded, not only does it make it more difficult for customers to find you, when they do it won't be a stellar first appearance. Having a well presented sign with crisp lettering and bold colors shows customers you care about your appearance, which will lead to more favorable first impressions.

The last component is information on the sign. It's important to make sure your brand logo and mission statements are current, if displayed. Further, by having the current hours of operation visible, customers will appreciate you took the time to inform them of your operating hours.

Ultimately, lobby signs greet your potential customers thereby giving them a first impression of your business. A well-designed sign shows customers the quality you put into your appearance and can help customers recognize your brand easily. Furthermore, a well-designed sign also leaves a better first impression and can increase foot traffic into your business.
Read More
Topics: dimensional sign, dimensional letters, architectural signage, lobby signs