Our Blog - A look into our world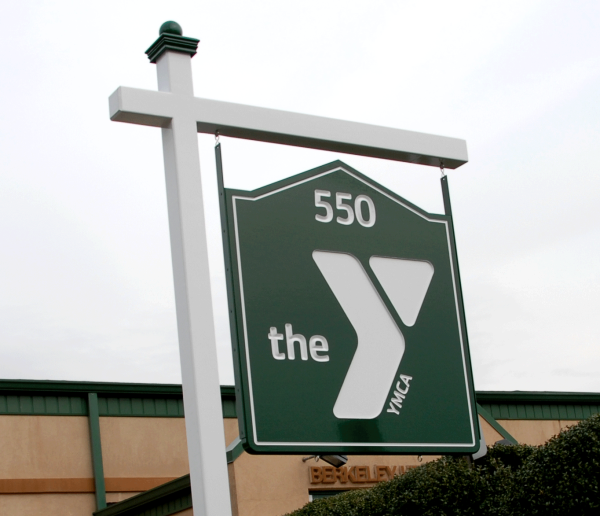 When it comes to businesses marketing to customers, it can basically be defined as "the process by which companies create value for customers and build strong customer relationships." You could also say that, at it's core, marketing is about identifying, satisfying and keeping your customers.
And every one of those steps can be heavily-influenced by signage, especially the kind that showcases the branding of your logo and message.
In fact, the value of signs as marketing tools is as simple to understand as ABC
Attracting New Customers: Some studies say that 85% of your customers live within five miles of your business. That means if you want to find customers outside your base after you've saturated the local market, you're going to need to use outdoor signs and other techniques to get them.
Branding Your Business: Since so many of your potential customers leave nearby, they should be come so familiar with your brand and business that it's second-nature for them to stop in when they need something. That's only going to happen if there are signs outside and around town constantly reminding them about your brand.
Creating Impulse Sales: Chances are, at some point, a sign has made you stop what you were doing and enter a store to buy something. Maybe you didn't know you wanted that item until you saw the sign but you knew as soon as you saw it that you were going to get what you need. Impulsive sales cannot be overlooked and signage like illuminated signs can help you secure more of them.
If you truly want to follow "marketing 101" when it comes to promoting your business, you'll want to make sure you're taking advantage of signage to the fullest. And here are some of the best options available for you:
Carved Signs - If you are located near a street or open space where customers pass by often, a carved sign can be a great way to spark attention and build dependable branding. There are plenty of ways to make a carved sign stand out, including making it gilded, sandblasted, painted with vinyl graphics or lighted. Quality sign companies will make durable signs that won't warp from weather or time as well as making sure the paint won't crack. Like your brand, your sign should last a long time.
Illuminated Signs- Chances are, your customers don't stop needing things once the sun goes down. So a lighted sign makes a lot of sense. Even during the day, they attract attention and stand out from the crowd. Thanks to technology like LED, the landscape of signage has changed as the list of things you can do has increased exponentially.
Monument Signs - If your business is inside a plaza or office complex, a monument sign is a great way to let customers know they can find you inside with a style of signage that stands the test of time and provides a durable branding opportunity. The weather-resistant material should last you for years as your business grows and your brand remains strong. Just like the sign.
Painted Signs - Is your business about attention to detail, quality or artisan craft? Then a painted sign might be the best option for your business. A painted sign showcases quality graphics and/or images that speak to your desire for customers to see you and expect quality from your business.
Awnings - Sometimes a sign isn't a sign. If an awning makes sense for your business, it can be like multiple signs in one. You can choose from hundreds of styles, colors and graphics that complement your building, logo and branding. It's hard to go wrong with awnings.
Read More
Topics: branding, outdoor signage, carved signs, illuminated signs, marketing, LED channel letters, monument signs, signs