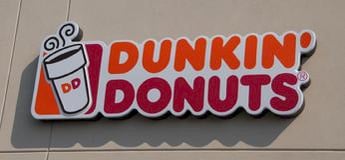 Employment Opportunities for the right individuals to join an exciting and dynamic working environment.
The Sign Center, is a premier provider of signage, graphics for indoor and outside usage. We offer: design, & production of signage.
Outside sales person
Our team has an immediate need for an outside Signage Consultant within the New Jersey market. This territory offers tremendous opportunity.
The ideal candidate will have:
3-5 years of sales/business development experience in sign or signage
Excellent written and verbal communication skills
Savvy computer skills
Strong time management and organizational skills
Ability to multi-task in a very high energy
Strong business acumen, a history of success in a commission based sales position and excellent presentation skills are required
Graphic Sign Maker
We are looking for an experienced of sign making in all phases of design, production and installation, must have knowledge of Flexi and Illustrator software. A self starter with good communication skills ability to work closely with clients.
Send resumes to: jobs@TheSignCenter.biz
With over 40 years of creating branding and marketing programs for some of the leading local, regional, and national businesses allows us to create and execute outstanding signage that will help your business grow.