What our clients think of us...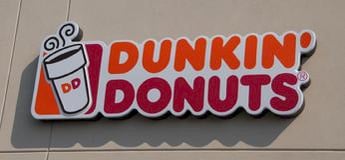 Bob LaHoff, Hall's Garden Center & Florist, Berkeley Heights, NJ
"What an absolute pleasure it was working with you on our new sign. The finishing touch on our new 6,000 square foot greenhouse was your sign. Our wish to have a sign feel light and airy, not bulky, was realized. You captured our logo and installed our sign in a most professional manner. I was like a kid in a candy store watching you and your installers affix our sign to the glass. Thanks again!"
Judith Leblein Josephs (Director of City of Summit Recreation Department)
Judith hired The Sign Center as a Sign Design & Manufacturing
Top qualities: Great Results, Good Value, Creative
"Gary was extremely helpful in making my vision a reality. He was great at suggesting alternate materials that best met my budget. He gave great creative suggestions and was very good a sizing the signage. I intend to work with him again and would recommend him to others."
Peter Gorham (Owner Model A Fitness)
Peter hired The Sign Center as a Custom Sign Vendor
Top qualities: Great Results, Expert, High Integrity
"I hired Gary when I changed from being part of a franchise system to becoming a stand-alone business. I was under extreme legal pressures in terms of deidentifying from my franchisor over a matter of several days... This required the complete changeover right from the very large neon sign on the front of the building to the directional signs on the property, to the interior signage & graphics throughout the inside of the facility. Gary always remained calm & professional. The results speak for themselves! I have gotten so many compliments, especially on the large neon sign on the front of the building. Gary really knows his stuff, and actually designed in special features that save me money over the life of the sign!"
Debbie Schaeffer (Third Generation Owner of Mrs. G TV & Appliances)
Debbie hired The Sign Center
Top qualities: Great Results, Expert, Good Value
"Mrs. G TV & Appliances in Lawrenceville, NJ highly recommends Gary Baron and his team at The Sign Center. One of our vendors recommended The Sign Center for their great work done on similar appliance retailer's trucks. And boy... was this vendor right. As soon as my new truck was on the road with a Sub Zero /Wolf lifestyle picture on one side with all Mrs. G's important contact information, Viking lifestyle picture on the other side with all our important contact information and Mitsubishi TV on the back I received 3 phone calls from other local businesses wanting to know who did the work. The graphics were so well proportioned and exactly the way I wanted it to look. A great on the road billboard. I am looking forward to Gary working on our newly purchased van and delivery truck this year. If you need any custom signs or trade show display you will get a very professional job."
David Cunic (Owner, DMC Athletics and Rehabilitation)
David hired The Sign Center
Top qualities: Great Results, Expert, High Integrity
"Gary has done an excellent job numerous times for designing, creating, and implementing signage for all of my facilities. Each time I am about to open and/or expand a facility, Gary is on the top of the list of people to call; because he is an imperative part of my start-up process in regards to signage"
With over 40 years of creating branding and marketing programs for some of the leading local, regional, and national businesses allows us to create and execute outstanding signage that will help your business grow.