Frame aluminum signs add a dimension to a flat aluminum sheet sign. We make them with an aluminum frame add an aluminum sheet with graphics and angle aluminum framing to finish off the sign. It is a very cost efficient way to get a sign with dimension that will last a long time.
Contact us for further details.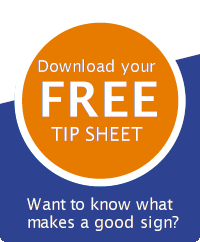 With over 40 years of creating branding and marketing programs for some of the leading local, regional, and national businesses allows us to create and execute outstanding signage that will help your business grow.