Franchise Solutions
Franchises and franchisees will boost their corporate branding with all the signage products we offer.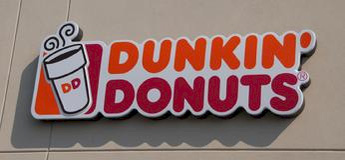 So, you are opening up a franchise in North Jersey and are trying to figure out where to get your signage. First of all, congratulations on your exciting opportunity. Before you open your doors for business, it is important to have your new storefront outfitted with all of the appropriate signage both inside and out. Fortunately, The Sign Center can help you out with this.
You Have Control over Your Signage
In all likelihood, your franchisor has recommended you get your signs from a specific company. The problem is this sign shop may be on the other side of the country. Or, the business might be local, but you have heard nothing but bad comments about them. What do you do? The first thing you should know is that the franchisor does not control where you get your signs. You can go anywhere.
Going with a sign maker that is outside of the North Jersey area is problematic because you are typically left with having to deal with installation of the sign and any maintenance that needs to be done. Plus, the customer service usually is not up to snuff when you are working with a company that does not have a vested interest in protecting their good name in the area.
At The Sign Center, we can work with any budget, whether you are a startup with limited funds or a large corporate account. We are able to work with the image files provided by franchisor to produce graphics, fonts, and colors that are consistent with the national brand. We have already done so for several franchises.
Signage Is Key to Success
The number one key to success for franchises is having a comprehensive marketing plan. And, the main ingredient in a marketing plan is sufficient signage. Some of the signage solutions we provide for North Jersey franchises are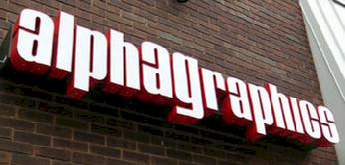 Illuminated Building Signs – This is a great way to draw attention to your business during the day and at night. And, with LED technology, you will save on energy bills.
Dimensional Signs – With or without a light source, these markers stick out and bring foot traffic to your storefront.
Monument Signs – These are perhaps the most distinguished form of signage you can have. Motorists will easily find your location.
Reception Area Signs – Welcome new clients with a sharp lobby sign that perfectly represents your company culture.
Wall and Window Graphics – These are great for utilizing every square inch of your space for marketing purposes.
Wayfinding Signage – Direct consumers to various amenities in your facility or point the way to promotions or popular products.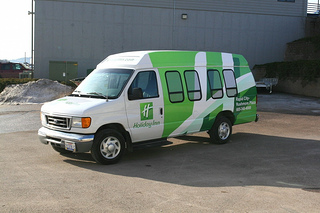 Whether it is a full or partial wrap, vinyl lettering, or graphics, we can help you build your brand wherever you go in your company or personal vehicles.
These are just a few of the many franchise solutions we have for North Jersey. Contact us to find out what specific markers we can offer you.
Areas We Serve
Our team designs, fabricates, installs, and maintains signs all over North Jersey. From our headquarters in Berkeley Heights, we serve the Millington, New Providence, Wachung, Plainfield, and Stirling communities. Contact us today for a free consultation and quote for your franchise signage solutions.
With over 40 years of creating branding and marketing programs for some of the leading local, regional, and national businesses allows us to create and execute outstanding signage that will help your business grow.