For most businesses, January 1st ushered in a new fiscal year and a fresh operating budget. How are you going to most effectively use the funds you have earmarked? Business owners in our community are likely scrutinizing their marketing and advertising budgets and considering refurbishing, installing, or replacing interior signage. As you are evaluating your spending, please take a moment to think about these best signs for 2015 for North Jersey.
1. Wall Graphics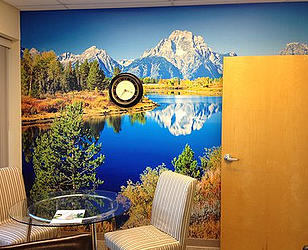 Have you been contemplating adding an inspirational mural to the windowless corridor in your building or beautifying the lunch room? Without spending a lot of money on standard decorations, wall graphics make it possible for you to bring artistic appeal to your office. With little more than picking the right image to become the defining focal point of your lobby, these vinyl graphics have the ability to change the environment of your whole company. For example, a mural depicting the streets of Paris would be ideal for a French bistro.
2. Lobby Signs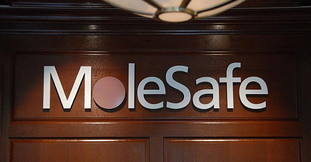 When a client comes to your office, the first thing they see is your reception area sign. Before your receptionist even has a chance to say a word, lobby signs welcome your customers. It is important that this marker is an accurate representation of your enterprise. It may identify you as an avant-garde, no nonsense, artistically inclined, forward thinking, or out of the box operation based on the mounting hardware, material selection, texturing, and color choices of your lobby sign. 2015 is a good year to upgrade your sign if it is old or outdated.
3. ADA Compliant Signs

ADA compliant signs should be at the top of your list of must have office signs for North Jersey. Make 2015 the year that you update your markers to be in keeping with regulations. Or, if you have been remiss in properly labeling the rooms in your building that have permanent uses, this is the year to put things right. It could save you money in the long run as you avoid fines and turning off prospective clients.
4. Directories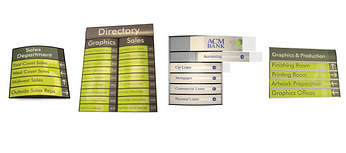 If you are a property manager, you know that directories cut down on visitor confusion and frustration. Make your building complex one of the simplest venues in North Jersey for your tenants and their clients to navigate. An excellent wayfinding solution for your lobby is a numerical and alphabetical directory. We have a wide variety of options to pick from, including changeable boards, plaques, or three sided pylons installed in the middle of your building's foyer.
These are just a few of the interior signage alternatives you should seriously consider this year before your budget is drained. Too often, businesses neglect to utilize these long term branding and marketing tools. At The Sign Center, we look forward to the opportunity to assist you in thinking through your indoor signage needs. We will help you find solutions that allow you to advertise your brand, comply with the law, and that work with your budget.
Contact us today for a free consultation; or your free quote is just a click away...