Our Blog - A look into our world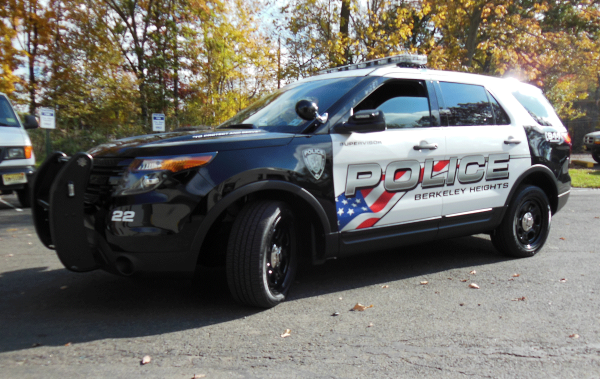 Since the first fire engine and the first police car, it has become increasingly important for emergency vehicles to bear graphics that distinguish them from vehicles around them. When it comes to police cars, this necessity is taken to a new level.

One of the daily challenges that a police officer faces is embodying a persona that reflects confidence and authority, and not just on the road. To be fair, the law of the road is to pull over to any sirens you hear behind you or approaching you from the front, but generally when you look in the rearview mirror, there is no mistaking a cop car for a fire engine.

In terms of representing authority, uniformity in quantity goes a long way, so to say that the graphics on a single police car become instrumental in weaving a picture of authority would be unfair. The same graphics repeated on the same make and model vehicle, however, do accomplish that.

Another reason that the graphics on a police car are so important is because police need to distinguish themselves for emergency reasons. Getting pulled over is one thing. Needing to locate a cop to file a report in an emergency situation is another. By their distinguishing qualities, the graphics on a police car provide a sense of comfort to the community by representing a presence of protection.

The presence of a police vehicle can be as comforting as it can be unnerving. Nobody likes to see a cop in the rearview mirror, but cops are on constant security detail, and special detail. Think back to the last time you saw a cop leading a funeral procession. Because of the graphics on the cruiser, the start of the procession was easily identifiable. More often than not, if there is a cop in the front of the procession, there is a cop in the back, signaling the end of the procession. In this regard, the presence of police vehicles lends a sense of comfort to those who might be searching for it.

Finally, the graphics on police vehicles, in their replication through different towns, identify one town's police vehicle from another. Because they are easily distinguished from one another, jurisdiction issues are made clear, leaving more time for collaboration.

However you choose to view the graphics on police cars, it is important to note, ultimately, that what they represent is safety, protection and service.
Read More
Topics: vehicle graphics, vehicle wraps, police car graphics, cop car graphics