Our Blog - A look into our world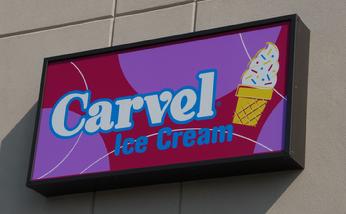 Branding is a term that has to do with establishing the name of a good or service in the minds of consumers, usually to the point that they automatically seek out that particular product when and as needed. The process of branding involves using a number of strategies that appeal to the senses of the target market of customers, including the establishment of quality standards that those consumers recognize and appreciate. To aid in the recognition process, advertising as part of the
branding
process helps to establish that presence and maintain a high profile that results in more sales.
The concept of branding is important for any type of business operation. Cultivating and maintaining consumer recognition will mean employing whatever marketing efforts that is likely to resonate with that target market. To this end, marketing your business may involve using more traditional methods such as print media, radio, and television ads. The process may also involve the use of banner ads, splash pages, videos, and online classified ads to connect with the right consumers. Businesses of all sizes can also benefit from using social media sites that make it possible to build a following and provide them with constant simplified messages that pique the interest of readers.
Using graphics is one of the more powerful ways to reach and retain customers as part of the process. Creative design with tools like company logos, attractive color schemes for ads, and even labels and packaging can make a huge difference when it comes to supporting the underlying quality of the brand. By coming up with a marketing plan using elements that work well with several different types of advertising, this means consumers receive visual reinforcement and recognition of the brand, regardless of whether the advertising is online, television, or even
vehicle graphics
that are displayed on the sides of buses.
Branding strategies will vary, based on the type of product offered and the resources that the manufacturer can devote to the advertising process. Crafting the right type of branding plan means more returns in the form of sales. This in turn means that over time the business can trim variable costs such as raw materials used in the production process, resulting in more profit from each unit sold. Higher sales volume at lower production costs means a more attractive bottom line for the business, something that every business owner wants to achieve.
Read More
Topics: vehicle graphics, branding, outdoor signage, outdoor signs, billboard on wheels