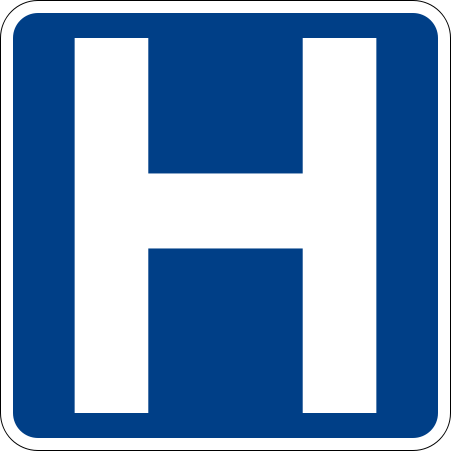 As a hospital facility manager, you know that a hospital audit as the Joint Commission review is a critical time for your facility and for your patients. Depending on your state and locality, there are different laws and regulations that you need to meet when it comes to signage, not to mention all of the ADA signage regulations.

Make sure you are aware of the signage requirements that your hospital has in order to ensure that your next hospital audit is a successful one. Reliability is the key for any hospital and that starts with the signage. Here are the types of guidelines you need to know:

Federal & ADA hospital signage requirements

The Americans with Disabilities Act (ADA) includes an extremely large list of ADA sign regulations. Not all of those regulations apply to hospitals but many do. In particular, section 6 covers regulations for medical care facilities. Sometimes, hospitals are granted exceptions to accommodate unique health services but even then there are critical steps that need to be taken in order to ensure patient satisfaction. Making sure that hallways, doors, entrances, exits and machines are properly noted and directions are posted on signage for all of them in accordance with the ADA is critical.

Common Hospital Signage Requirements

Almost every state requires that hospitals have signs notifying patients that the facility is licensed and in compliance with state laws in order to protect patient advocacy. Specific laws and mandates can apply to entire medical facilities or just to specific health service departments in a building or hospital. Because patient advocacy is such a major component of hospital signage, information about patients, their confidentiality, and the available services are another important part of hospital signage requirements. Signs that detail the rights and compensation for crime victims, interpreter availability, availability of nurse staff, and info on financial assistance are often required, if not expected.

Basic Guidelines & Wayfinding

Once you get past the laws, there are also expectations being laid out by your hospital and administrators. You want patients and guests to be able to find their way around easily and without issue. There should be signage in order to make that process as easy as possible for them. Hospital wayfinding, using signs and landmarks to help first-time visitors navigate your facility without confusion, should be paramount in your efforts for patient satisfaction. Make sure your signs are clearly marked, cell phone policies are clear, waiting room directions are easy to read and understand and patient room content is understood. This is also where you can lean on digital signage to help make the patient and guest experience much easier.
Read More