Building Signs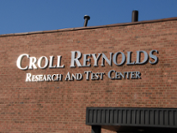 If you are a facility manager for a property in North Jersey, you need building signs locals will recognize and remember. Building signs come in all sizes and shapes. Plus, we work with all kinds of materials, such as plastic, metal, wood, sign foam, vinyl, and more. Our friendly professionals will help you pick the right materials for your job. Whether you have a new organization that is looking for one of a kind signage to market and brand your enterprise or you just want to update current markers, The Sign Center can assist you in presenting the professional appearance you want.
Types of Building Signs
When someone refers to a building sign, they typically mean markers featuring a name and logo that are attached directly to the façade of a building. However, it can also refer to other signage that is used to identify a property. Some of the most popular kinds of exterior buildings signs for North Jersey are:
Areas We Serve
The Sign Center covers all of North Jersey and we also offer building signs for facility managers nationwide. From our shop in Berkeley Heights, New Jersey, we design, fabricate, install, and maintain high quality signs for New Providence, Stirling, Plainfield, Millington, Wachung, and every place in between. Contact us today for a free consultation and quote on building signs.
With over 40 years of creating branding and marketing programs for some of the leading local, regional, and national businesses allows us to create and execute outstanding signage that will help your business grow.