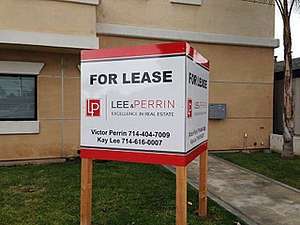 Nothing looks quite as ugly as a North Jersey office building or strip mall with lots of vacancies. It looks even worse when those vacancies are long term. Property managers know that profitability is directly tied to your success at filling empty units quickly and keeping them occupied with paying lessees. Your ability to achieve this goal will depend heavily upon property management signs. North Jersey building owners turn to The Sign Center when they need to attract new tenants.
What You Need to Succeed
There are virtually limitless signage options for you to choose from to promote your vacancies. Here are the four that we get the most requests for:
1. Post and Panel Signs
Let passersby know that you are accepting applications for commercial tenants in your unfinished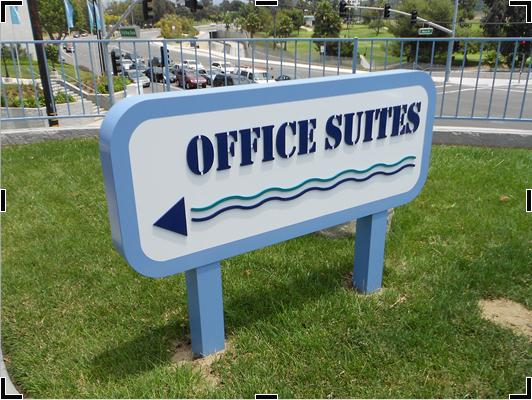 shopping center. Include the architect's rendering of what the facility will look like. Post and panel signs are easy to take down and put up. Plus, they are heavy duty. This makes them perfect for complexes or buildings where a lot of work is still being done on the outside or inside.
2. Leasing Signs
Do potential renters have trouble determining whether you have offices for lease? When you conspicuously and attractively place leasing signs in front of your building, it makes it clear that you have space available. Using a cellphone, prospective tenants can contact you right away when you add your phone number to the sign. For even better results, add posters to the windows of vacant storefronts.
3. Window Graphics
Window graphics are ideal for letting visitors to your leasing office know that you manage a variety of properties. You can let interested renters know how to get a hold of you, where your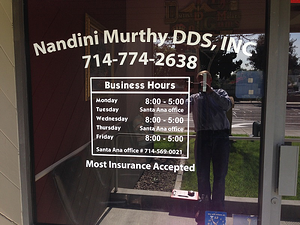 properties are located, and what your office hours are. And, if you have move-in specials, your windows are a great place to advertise the fact.
4. Leasing Office Signs
If you are an onsite manager for an office complex or you manage an apartment building, potential lessees need to know how to find you. It is easy for someone to visit your office and make an appointment to see an office space or apartment when you provide wayfinding markers that point them in your direction.
For the best visibility, we recommend placing signs on fencing, along the road, and on jobsites. To highlight specific units, many property managers have also started using flags and other attention getters. If a unit has been empty for a while, vibrant flags can catch the eyes of onlookers. Plus, you can guarantee instant interest by combining signs and even adding balloons.
We can also attach information boxes filled with brochures to many of these displays. This will answer many questions potential tenants may have. You can save a lot of time with simple add-ons like this.
Are you ready to take the next step in keeping your building full of happy renters? If so, contact The Sign Center today for a free consultation and quote on property management signs for North Jersey.