Even though the 2016 New Jersey primary is still more than five months away, the competition for votes is already stiff. You need to get your message out there often and early if you want to get voters thinking about your issue or candidate. Election signs for North Jersey are one of the best ways to do this. Fortunately, The Sign Center is one of the premier suppliers of these signs in the area.
Election Sign Options
To assist you in effectively marketing your campaign, we provide a virtually endless array of sign types. We have newer, more eye-catching ways for you to promote your cause, or you can opt for tried and true traditional methods. We get the most requests for the following alternatives:
Banners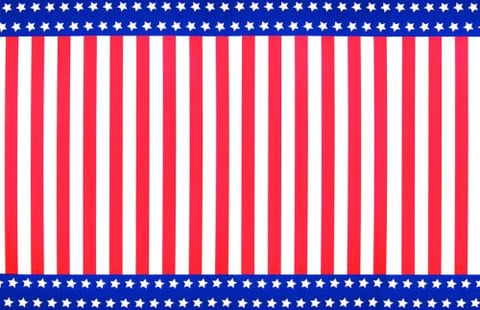 If you plan on making any public appearances on the campaign trail, banners are a must. They serve as the perfect backdrop for any stump speeches. This way, when people take pictures of speakers, your candidate or cause will be featured in the photo, and you will get free publicity all over social media.
Vehicle Graphics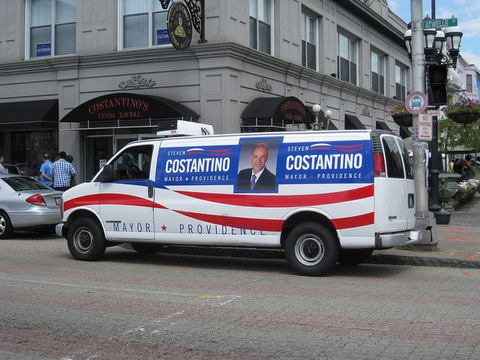 Vehicle wraps and graphics are an incredibly versatile way to promote your campaign. You can pick to wrap all of your car with your message or just certain sections. We also supply vinyl lettering and spot graphics. Plus, without causing any damage to your paint job, we can easily remove your graphics after the election is done.
Yard Signs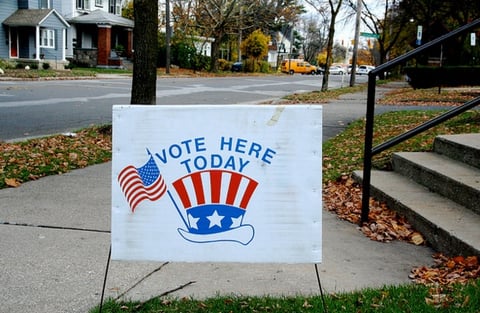 For decades, candidates have relied on yard signs to get their names in front of as many eyes as possible. At an inexpensive price, you can create several yard signs. This makes them the perfect handout for donors and volunteers. Additionally, using our state of the art digital printers, we can incorporate photos of your candidate.
Why Do You Need Political Signs?
According to many political studies, your coworkers, neighbors, friends, and family have a huge influence on who or what you are likely to vote for. Election signs in North Jersey play upon these powerful social forces. Signs can spread political information between two people without a discussion ever having to take place. For instance, at the time, you may not give your neighbor's yard sign a second thought. Yet, when you are faced with ballot decisions in the voting booth, that marker may sway your decision.
Campaign signs provide supporters with a way to feel connected to a candidate or measure, to express themselves politically, and to voice their opinions. Political scientists even say that election signs are crucial for helping citizens become part of the total campaign experience.
When it comes to politics, name recognition can be a game changer (see the Eddie Murphy documentary The Distinguished Gentleman.) This is why you see candidates engaging in all sorts of activities that have nothing to do with holding public office, like updating their social media accounts, appearing on radio or TV shows, and riding in parades. The appropriate signage will boost name recognition.
If you are ready to step up your campaign, contact The Sign Center today for election signs. You will be astounded by our turnaround times.