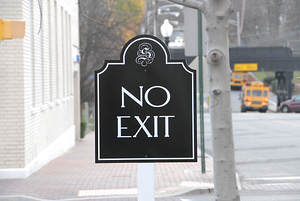 Even before they enter your building, guests, visitors, and clients begin evaluating your business. First impressions are crucial. The parking lot and the entrances to your building are where your property is typically first judged. You can ensure visitors have a good first impression with parking lot signs for property management companies in North Jersey.
Proper Signage Affects Your Bottom Line
If potential tenants have an unpleasant time trying to find parking or making their way around your complex, they are unlike to lease from you. A business's bottom line is directly impacted by the reserved parking they have for clients. If there is no parking, customers may go elsewhere. Plus, parking areas must be well marked and organized. Even the smallest property management company can set itself apart from competitors with custom parking signs featuring your branding, such as your full color logo and company name.
Americans with Disabilities Act (ADA) signs are also a must for most parking lots. ADA guide signs are helpful for people of all abilities. They are often required for directing visitors to ADA accessible entrances. Plus, everyone who comes to your building will appreciate professional, clear signage that helps them find information, entrances, assistance, and restrooms.
Types of Parking Lot Signs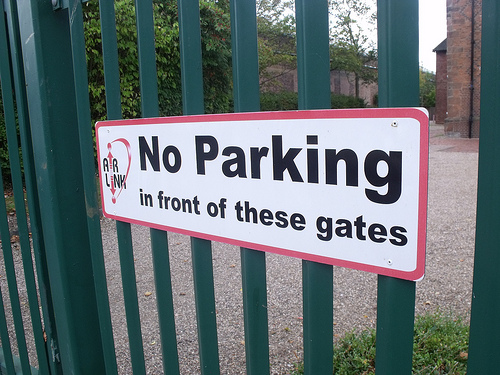 Property managers and building owners should consider the following popular varieties of parking lot signs:
Small Directional Signs – Directional signs can come in any size, but a small, high contrast sign provides a professional appearance and shows visitors where to enter and exit. If there are different entrances for different suites within your building, these signs can denote this.
Handicapped Parking – This is a must. If you do not have appropriately labeled handicapped parking on your property, you are leaving yourself open to fines, complaints, and unhappy tenants and visitors. You will lose business.
Guest and Tenant Parking – Often times, there are specific areas or spots where building tenants are expected to park. This is especially true with apartment complexes. Guests are not typically privy to this information and may inadvertently take a tenant's spot. Or, as mentioned above, you may want visitors to get prime parking. The appropriate signage can ensure this and avoid any misunderstandings.
Fire Lane Signs – If there is an emergency, you want firefighters to be able to access your building easily. Fire lane signs and "no parking" signs will keep the area clear for emergency personnel.
Who Needs Parking Lot Signs?
Just about all properties can benefit from parking lot signs, including
Museums
Shopping centers and malls
Apartment complexes
Auto dealerships
Churches and schools
Office buildings
And more
Do not forget parking lot signs when considering your exterior signage needs. These simple signs can have a lasting impact on how people see your property and business.
Are you unsure about what parking lot signs you need for your building? No problem! As part of our initial consultation, we are more than happy to check out your venue and make recommendations. For a free consultation and quote, contact The Sign Center today!