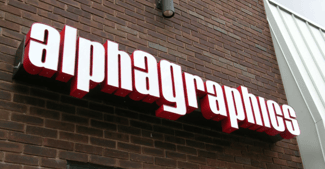 Electric signs have been used to sell products and services since the late 1800s. From neon tubing to plastic or acrylic cabinet signs to light bulbs, illuminated signage has been doing a great job of identifying businesses and attracting the attention of customers for over a century. Nowadays, one of the most popular lighted signs for North Jersey is channel letters.
How Do Channel Letter Signs Work?
The letters used for channel letter signs are made out of aluminum "cans" that are hollow and shaped to match your font. Think of alphabet cookie cutters on steroids. These metal cans are then fit with lighting components on their interior. LED and neon are typically used for illumination. Acrylic is then usually used to cover the open face. This general theme is varied for different styles: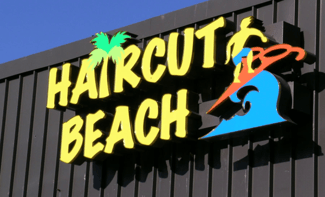 Push-thru Channel Letters – A backer is not needed for most varieties of channel letter signs. But, the lettering has the appearance of being pushed through a backing panel with push-thru channel letters. They incorporate the backing into the overall appearance. This stands in contrast to channel letters that are mounted on a raceway, which is meant to blend into the background. To produce the look of a stencil, the sign backer usually has the shape of the letters.
Standard Channel Letters – When people talk about channel letter signs, this is generally what they are referring to. There is a plastic or acrylic face through which the light shines. We can use colored acrylic to perfectly match the coloring on your marketing materials. Or, you can choose from dozens of standard colors.
Halo Lit Channel Letters – Also referred to as reverse lit channel letter signs, this type of lettering has a face that is covered with metal. The light actually shines out of the open back. To allow for the light to produce a halo effect, the letters are then mounted an inch or two from the wall.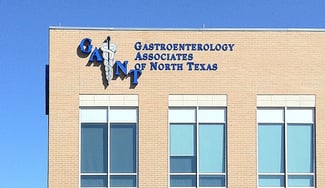 Exposed Channel Letters – You can see the lighting component with these signs. This is because they utilize a clear acrylic face, not opaque. However, the face of the letters are not left uncovered as the name would suggest. This is a good thing, since your sign is then protected from nesting birds and insects. At night, these markers produce an elegant look.
What Type Is Best for Your Business?
For bringing in new customers to your store, any of the above options work perfectly well. Having sharp, colored channel letter signs for your organization will be effective at letting clients know who you are, since people are naturally attracted to color, light, and motion. This is why you see channel letters on the facades of major corporations and franchises. If it did not work, the big dogs in the industry would not be using them!
If you are ready to put channel letters in North Jersey to work for your establishment, contact the friendly professionals at The Sign Center today for a free, no string attached consultation and quote.